Dave Ward Wall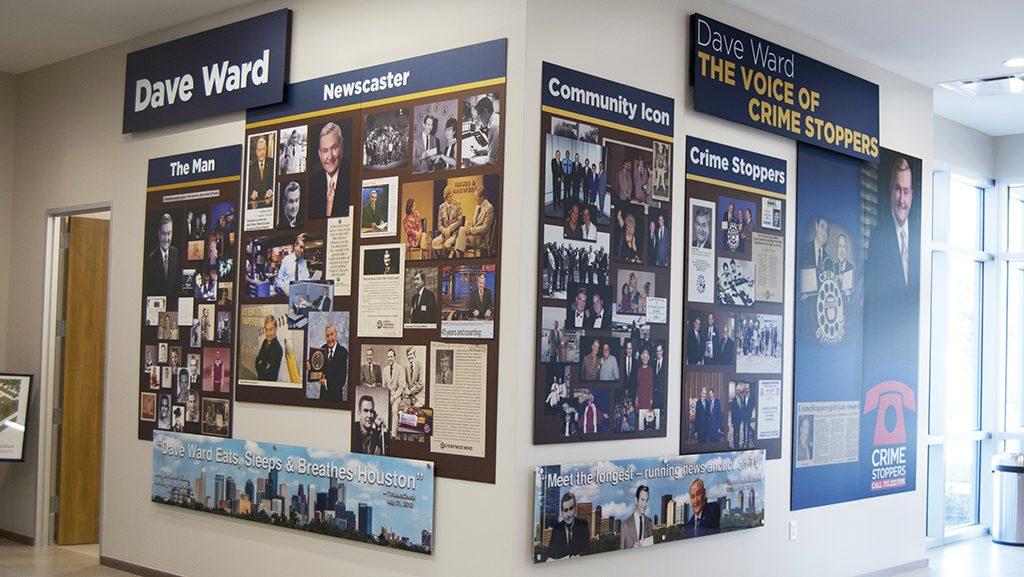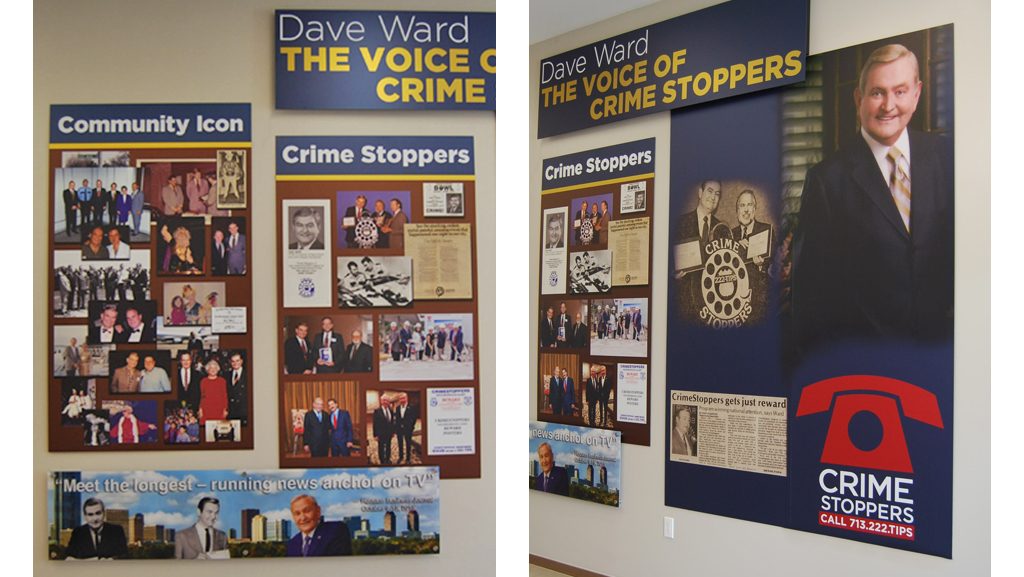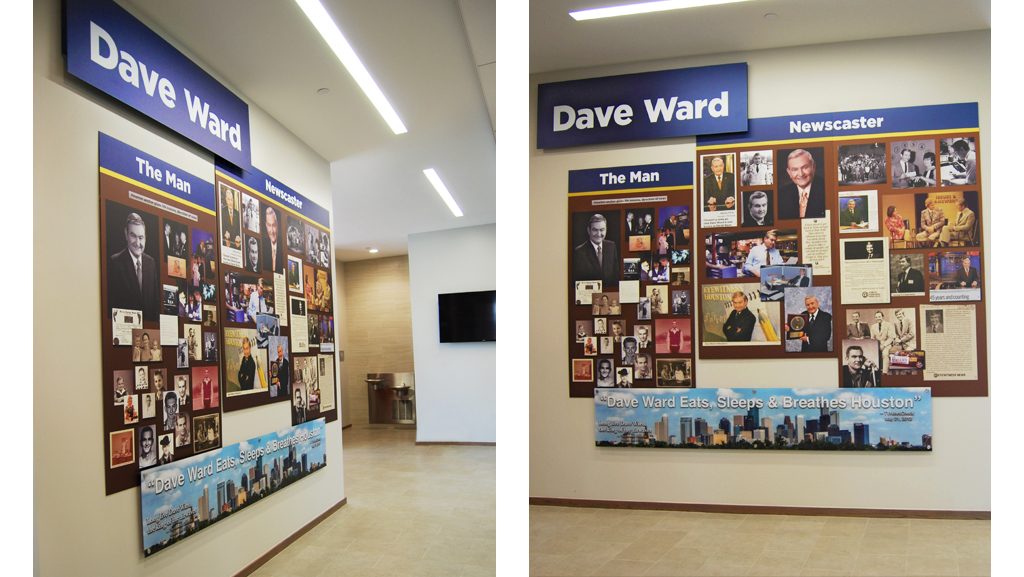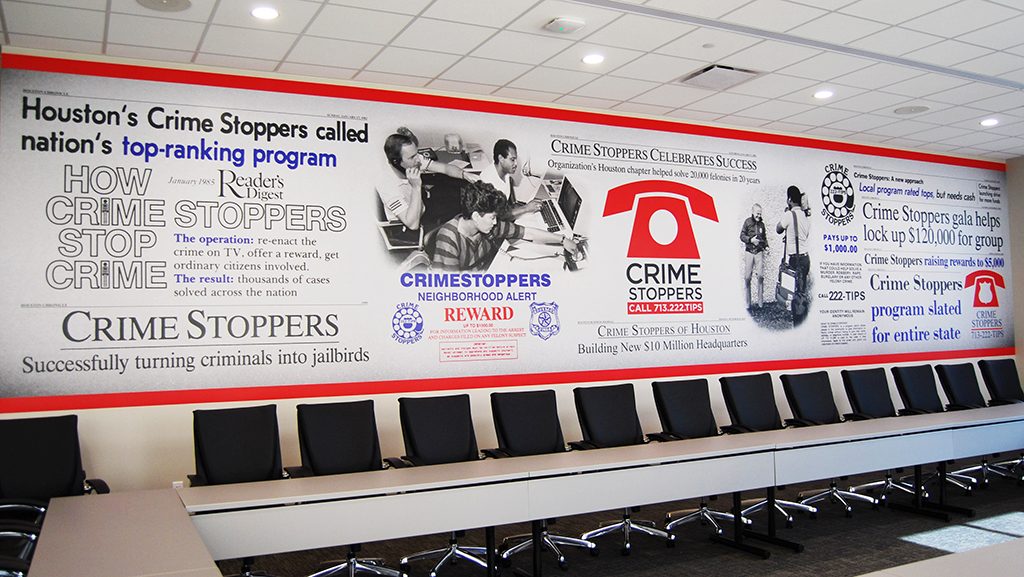 CLIENT: Crimestoppers
LOCATION: Dave Ward Wall
DATE: 2017
MATERIAL: Dibond, Acrylic, & Vinyl
DESCRIPTION: Legendary Houston anchor Dave Ward retired in 2016. Crime stoppers wanted to honor him and the work he's put into Crime Stoppers by dedicating a wall space to him. We considered dynamic layouts, color, depth through and substrate selections to create a visually compelling story.