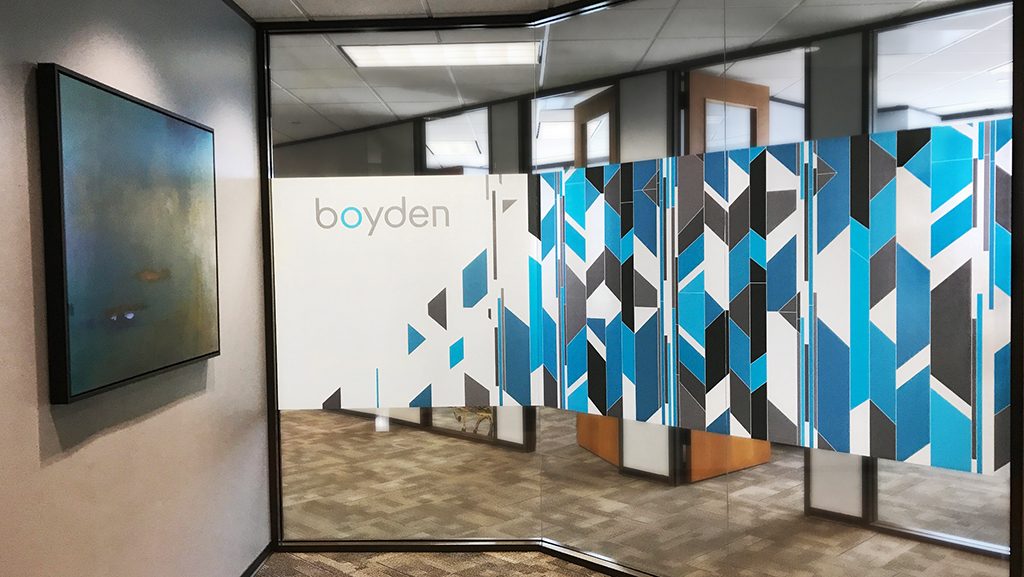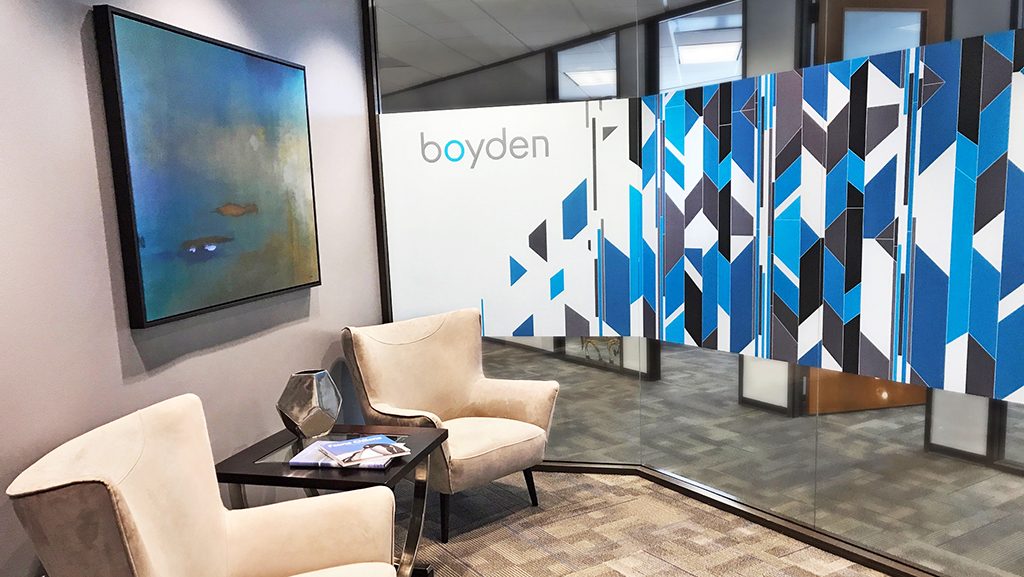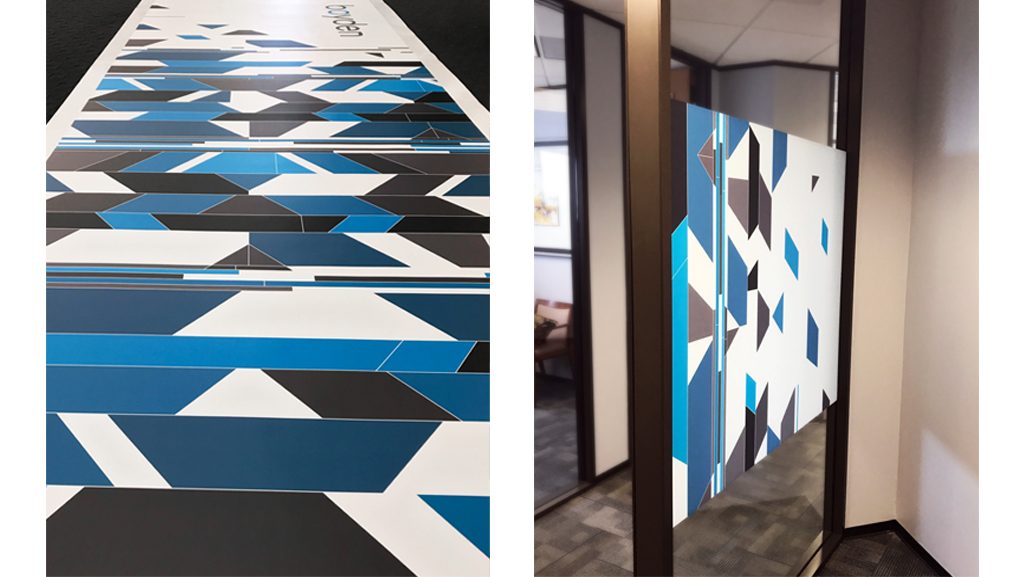 CLIENT: Janice Lester
LOCATION: Boyden Houston Office
DATE: July, 2017
MATERIAL: Window Film
DESCRIPTION: Boyden is recognized as one of world's premiere leadership solutions and talent advisory firms. They have been in the industry for over 70 years working with globally-oriented, growth, and emerging organisations. They provide executive search, interim management, and leadership consulting services. They are committed to collaborating with clients to discover the right leadership solutions that enable them to meet their business objectives.
In spring of 2017, Boyden's Houston office went through a major make over within their interior space. They worked with interior designers, art consultants, graphic designers, and print artisans to create a window film design that gave their candidates privacy while waiting in the office lobby. The sharp and precise geometric shapes reflect the company's strong structure and leadership.